ECPD International Round Table
PEACE AND DEMOCRATIC MULTILATERALISM
Belgrade (City Hall) 27 October 2017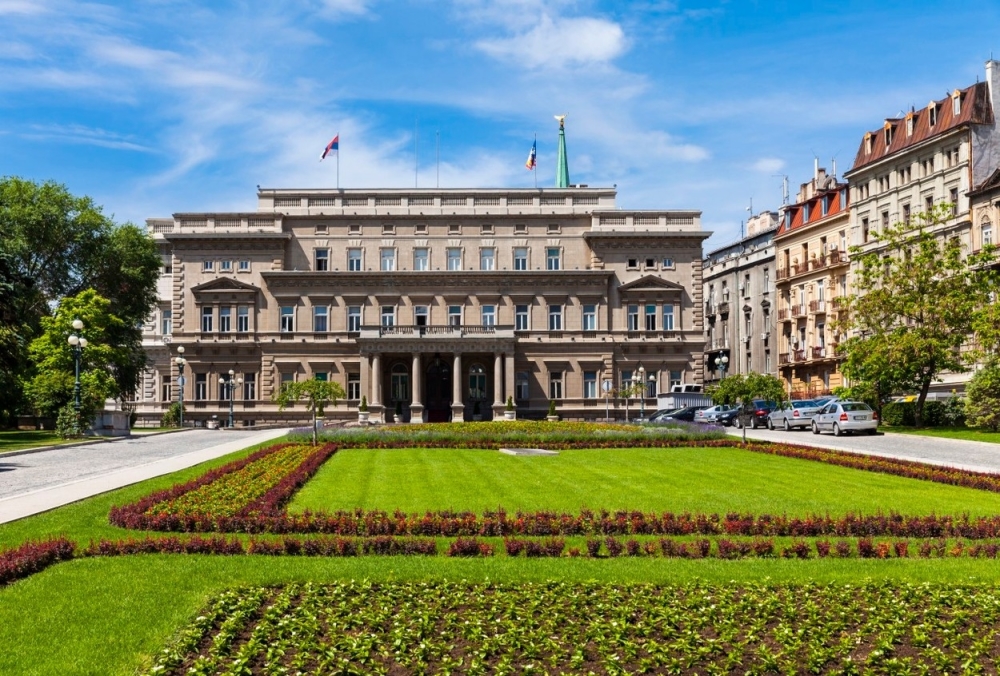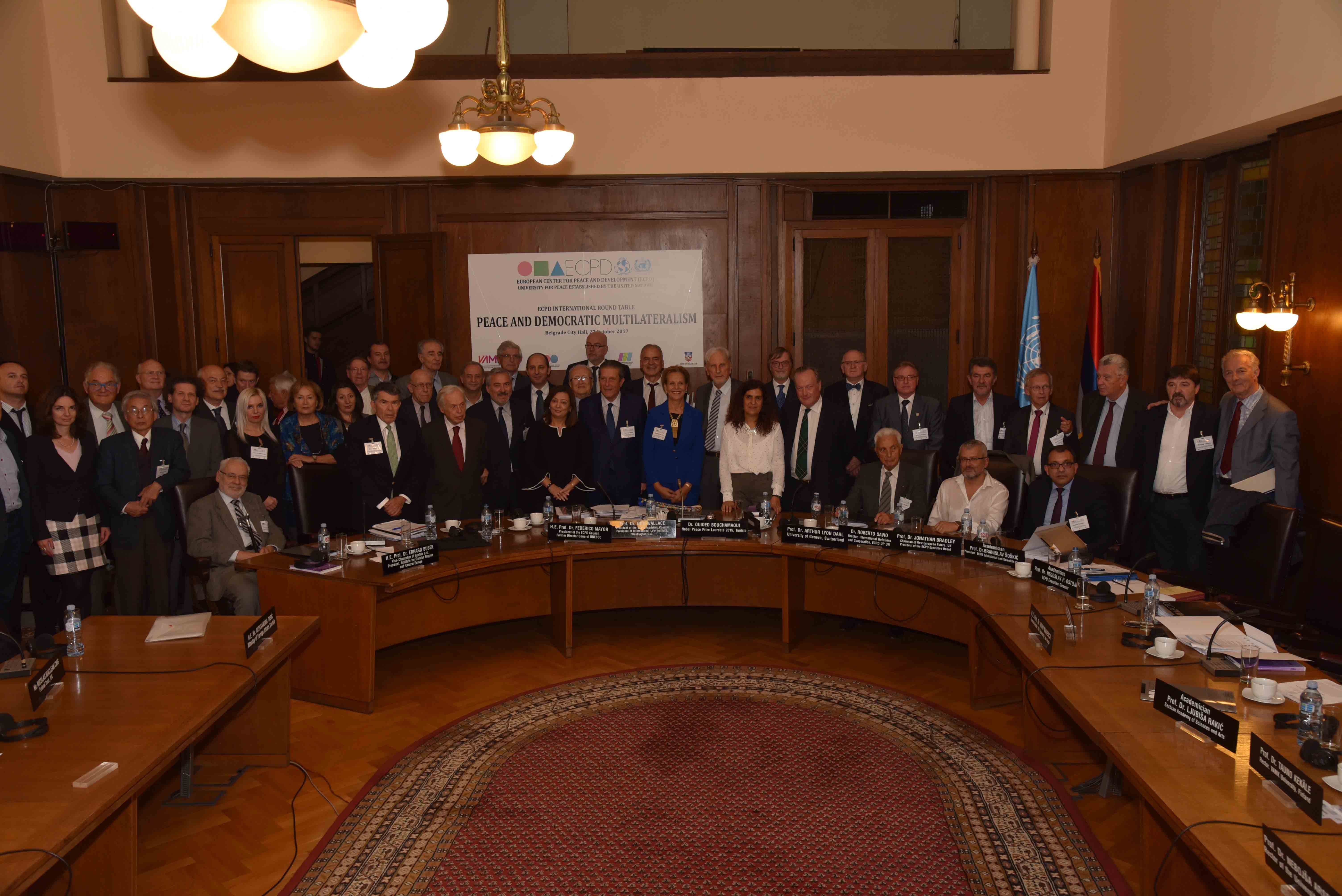 The European Center for Peace and Development UN University for Peace, an international educational and research organisation within the UN academic system, is honored to inform you that on 27 October 2017 is organizing the  International Conference "Peace and Democratic Multilateralism". The ECPD conference will be held in Belgrade City Hall, beginning at 10:00 a.m.  This year, the Conference is devoted to a topical and specific topic in the scope of which issues crucial to the future of peace and development, as well as those concerning democratic processes as an inevitable factor for the stability of the South East European region and in a broader context. 
The Conference will be opened by introductionary speeches of  H.E. Federico Mayor, President of the ECPD Council (long-standing Director General of UNESCO), the esteemed Dr Ouided Bouchamaoui, Nobel Peace Prize Laureate 2015, H.S.H. Duke Karel Schwarzenberg, Chairman of the Foreign Affairs Committee, Parliament of the Czech Republic, H.E.  Erhard Busek, former Austrian Deputy Chancellor and South East Europe Pact for Stability and Prof. Dr. Johan Galtung, founder and a longstanding President of the International Institute for Peace Research, based in Oslo.
Participants of this Conference are numerous renowned savants (academicians, professors, experts and analysts), politicians and diplomats, representatives of international organizations and diplomatic missions from Europe, USA, Canada, Japan, China, India, Australia, Brazil, Argentina, Tunisia etc.
Crucial points of the Conference will be: 
  Facing global institutions with global threats
  New global challenges and new global solutions
 Peace and development: integral, sustainable development meant for a dignified life for all, 
 UN priorities in the new era: food, water, health, environment and education, 
 Agenda for peace: Declaration and Action  programme for a culture of peace ,
 Promotion of the role of women in decision making worldwide, 
 Propositions for peace and non-violence on the global level 
In continuation of the Conference on 28 October ECPD will also, organize the V ECPD Global Youth Forum, with the main topic "Youth Peace – Builders for a Sustainable Future" and participation of young leaders from over 70 countries. The Youth Forum will focus with following subtopics:
 Peace and education as indivisible aspects of the civilisation 
 Unity in diversity and building bridges for inclusion  
 Youth as global citizens in a quest for a sustainable future 
The ECPD Executive Director Academician Prof. Dr. Negoslav Ostojić emphasises that it is our goal and duty that the ECPD, as an international educational and research institution, helps in giving insight to challenges confronting the region and the world, given that the ECPD has not only vast experience and numerous contacts, but also continuity of involvement in topics of vital importance for the stability of the region and Europe as a whole.