******************************************
Han, S., Ostojić, N. P., Šefer, B., (1986), SMALL AND MEDIUM-SIZE ENTERPRISES IN DEVELOPING COUNTRIES, ECPD, Belgrade;
·         Ćirović, M., (1987), MONETARY ECONOMY, ECPD, Belgrade;
·         Perroux, F., (1986) POUR UNE PHILOSOPHIE DU NOUVEAU DÉVELOPPMENT (For a Philosophy of New Development), ECPD, Belgrade;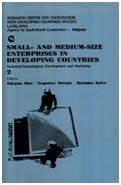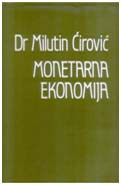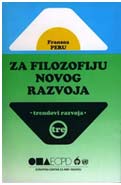 ****************************************** 
·         Keynes, J. M., (1987) ECONOMIC ESSAYS – DEVELOPMENT TRENDS, Selected Readings, ECPD, Belgrade; 
·         Papić, A., Ostojić, N. P., (1988), MANUAL FOR THE PREPARATION OF INDUSTRIAL FEASIBILITY STUDIES, UNIDO/ECPD, Belgrade;
·         Papić, A., Ostojić, N. P., (1988), MANUAL FOR THE EVALUATION OF INDUSTRIAL PROJECTS, UNIDO/ECPD, Belgrade;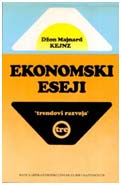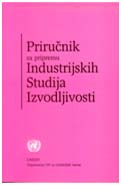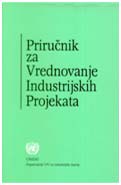 ****************************************** 
·         Avramović, D., Ostojić, N. P., (1990/1991) FUTURE OF INTERNATIONAL MONETARY, FINANCIAL AND TRADE COOPERATION FOR DEVELOPMENT – PROCEEDINGS OF THE THIRD WORLD SCIENTIFIC BANKING MEETING, ECPD, Belgrade;
·         Group of Authors, (1990/1991), THE PROCEEDINGS OF THE PREVIOUS TWO WORLD SCIENTIFIC BANKING MEETINGS, WSBM/ECPD; 
·         Group of Authors, (1990/1991), DEBT AND DEVELOPMENT, Report of the International Group of Indepedent Experts, WSBM/ECPD;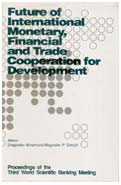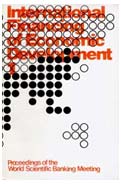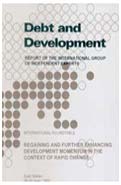 ******************************************
·         Group of Authors, (1991), FEDERATION FUND, ECPD, Belgrade; 
·         Avramović, D., (1993), THE DINAR CRISIS, JULY-AUGUST 1993; WHAT NOW?, ECPD, Belgrade;
·         Avramović, D., (1994), TRANSITION IN EASTERN EUROPE, ECPD, Belgrade;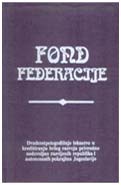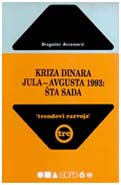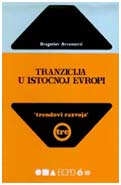 ·         Avramović, D., (1994), THE DEBT PROBLEM: WHAT IS TO BE DONE – DEVELOPMENT TRENDS, ECPD, Belgrade;
·         Avramović D., Ostojić N. P., (1995), INTERNATIONAL ECONOMIC TRENDS AND POLICIES, WSBM/ECPD, Belgrade;
·         Avramović, D., (1995), (2007), RECONSTRUCTION OF THE MONETARY SYSTEM IN YUGOSLAVIA - VICTORY OVER THE INFLATION IN 1994, ECPD, Belgrade. Author on the basis of personal experience describes the circumstances under which inflation started in 1993. Author analyzes the plans of the reconstruction program and the monetary conditions that led to its success in January 1994;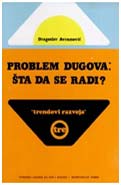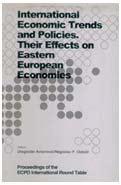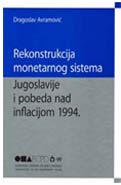 ****************************************** 
Aranđelović, Z. (1995), ECONOMY OF YUGOSLAVIA, ECPD, Belgrade; 
·         Sokolović, S., Mandibaba B., (1996), ENVIRONMENTAL MANAGEMENT – The Implications on the Industry, ECPD, Belgrade;
·         PROJECT PLANNING AND APPRAISAL, (1996), Proceedings from the ECPD International Instructive Course, ECPD, Belgrade;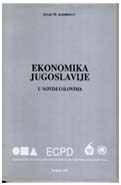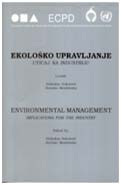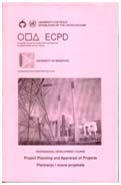 ******************************************   
·         Scott N., Ostojić N., (1996), Proceedings of the ECPD International Round Table on the Privatization In The Economies In Transition, ECPD, Belgrade;
·         Kondo, Y., (1997), MOTIVATION, CREATIVITY AND QUALITY CONTROL - Japanese Perspective, Selected Readings, ECPD, Belgrade; 
·         Majumdar, J., Weiss, J., (1997), PLANNING AND EVALUATION OF PROJECTS, ECPD, Belgrade;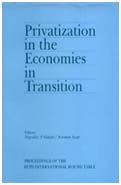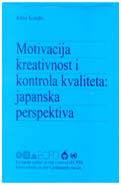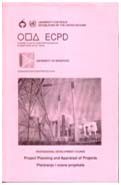 ****************************************** 
·         Scott, N., Ostojić, N. P., (1998), EXPERIENCES AND RESULTS OF PRIVATIZATION IN THE ECONOMIES IN TRANSITION (Proceedings of the ECPD International Scientific Meeting bearing the same name), ECPD, Belgrade;
·         Group of Authors, (1998), POLICY OF DEVELOPMENT OF THE UNDERDEVELOPED AREAS, ECPD, Belgrade;
·         Jakovljević, Đ., Grujić, V., (1998) MANAGEMENT IN HEALTH INSTITUTIONS, ECPD, Belgrade;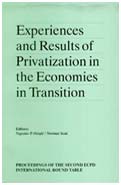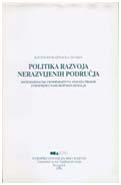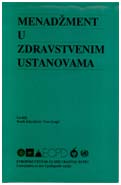 ****************************************** 
·         Čolanović, B., (1998), MODERN BANKING, Proceedings of the ECPD International School of Banking Lectures, ECPD, Belgrade;
·         Ostojić, N. P., Scott, N., (1999) RECENT LESSONS FROM TRANSITION AND PRIVATIZATION – Problems of Institutions and Corporate Governance (Proceedings of the Third ECPD International Round Table), ECPD, Belgrade;
·         Milačić, V. (1999), INTELECTUAL CAPITAL, 476 p, impact of educational system on international relations and political situation in Yugoslavia (1989-1999), ECPD, Belgrade;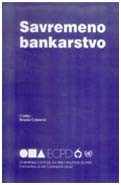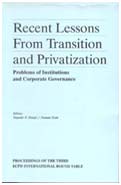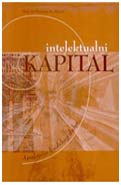 ******************************************
·         Ogawa, E., (2001), THE SMALL ENTERPRISES MANAGEMENT TODAY. The book has been translated from English. ECPD, Belgrade; 
·         Hofmann, G., (2001), GOLD IN THE MONETARY RESERVES OF THE NATIONAL BANK OF YUGOSLAVIA, ECPD, ECPD, Belgrade;
·         Ichimura, S., (2002), POLITICAL ECONOMY OF JAPANESE AND ASIAN DEVELOPMENT. This volume presents for the first time a collection of Ichimura's outspoken opinions and policy recommendations based on his ongoing research and long experience in the field. The Book provides a valuable resource for students and general readers alike with an interest in developmental economics, economic policy analysis, and Asian area studies. ECPD, Belgrade;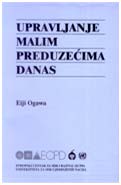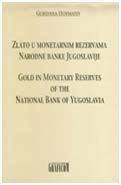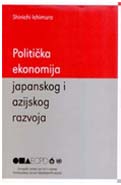 ****************************************** 
·         Hofmann, G., (2004), NATIONAL BANK 1944-1991, ECPD, Belgrade;
·         Group of Authors, (2004), MANUAL FOR PLANNING DEVELOPMENT - PROCEDURES, METHODS AND TECHNOLOGY, ECPD, Belgrade;
·         Ćirović, M., (2006), BANKING, ECPD, Belgrade;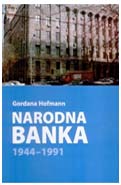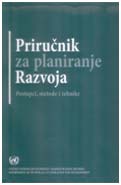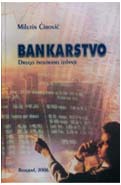 ******************************************
·         Group of Authors, (2006), STRATEGY OF SUSTAINABLE TOURISAM DEVELOPMENT OF MUNICIPALITY GORNJI MILANOVAC, Research Project, ECPD, Belgrade; 
·         Mirković, T., (2007), ARMING AND DEVELOPMENT, ECPD, Belgrade. Area: Development, format 24 cm, volume 251 pages, hard cover page;
·         Grup of Authors, (2007), EFFECTS OF SANCTIONS ON THE ECONOMY AND SOCIETY OF FR OF YUGOSLAVIA IN THE INTERNATIONAL PERSPECTIVE, ECPD, Belgrade. Area: Economics, format 24 cm, volume 262 pages, soft cover, page.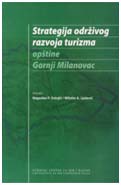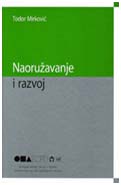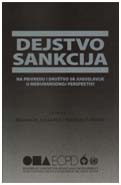 ******************************************     
·         Horvat, B., (2007), DYNAMIC ECONOMICAL DEVELOPMENT, ECPD, Belgrade;
·         Bosanac, K., (2008), ORGANOMATICS AND SINERGETICS - Basis of Social Engineering, ECPD, Belgrade;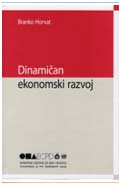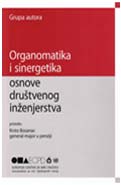 ******************************************
Evropski centar za mir i razvoj Univerziteta za mir UN obaveštava da su doktorske disertacije i Izveštaji o oceni disertacija Aleksandra Plavšina pod naslovom "Uticaj aktuelne ekonomske diplomatije Republike Srbije na izvoz i strane investicije i njeno moguće unapređenje"; Aleksandra Weisnera pod naslovom "Primarna i sekundarna prevencija oružanog nasilja adolescenata u Srbiji" i Novaka Lučića pod naslovom "Analiza i ocjena stranih direktnih investicija u Makedoniji sa projekcijama dugoročnog razvoja" stavljeni na uvid javnosti u Sekretarijatu ECPD (Beograd, Terazije 41), 15 dana od 12.9.2017. godine.
Tab content 2
Tab content 3