Nineth Congress of the International Association of Francophone Economists, 
Belgrade, 1-4 June 1989.

The Congress was organized in cooperation with the Association of Francophone Economists Lille University, France and the University of Belgrade.

The main topic of the Congress was "Development of Economic and Financial Relations and Revival of the World Economic Grant.

For organisation and holding of the event, the organizing Committee of 15 members with Prof. Dr. Duchamp, Rector of the Lille University was set up.

The Congress was attended by 150 participants from Europe, Africa and North America.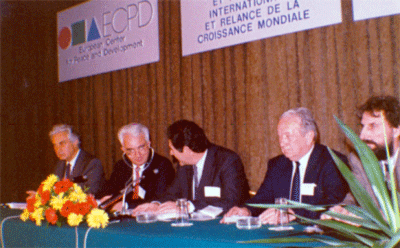 The Chair of the ECPD Congress on Development of the International 
Economy, Belgrade, June 1989
Tab content 1
Tab content 2
Tab content 3